Services for our Sonoma County Clients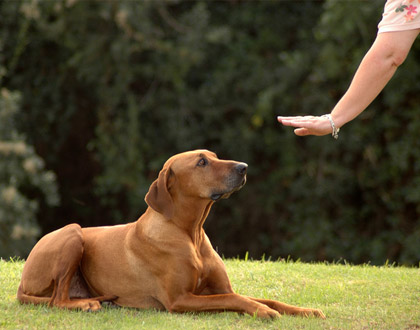 Behavioral Counseling
Behavior problems are the number one reason that owners give up a pet. Sonoma County Mobile Veterinary Hospital offers behavior counseling for many of your pet's problems including inappropriate urination or defecation, aggression, separation anxiety, inappropriate chewing and barking, and introduction of new pets into the household.
Dr. Foley will work closely with you to understand the source of these behavior issues and develop a specific plan to help eliminate your pet's unwanted behavior. Often the behavior problem, such as inappropriate voiding, can be linked to a medical issue (such as cystitis, bladder stones, or kidney disease) and can be treated medically. For other behavior issues, the treatment plan often includes behavior modification and may include medication-assisted training. If our team cannot help with your pet's behavior problem, we can refer you to a board-certified animal behavior specialist.
Your Pet's Nutrition
Pets are living longer, healthier lives than ever before and a big part of that is due to our expanded knowledge connecting proper nutrition with overall good health. In fact, nutrition is the biggest health variable controlled by a pet's caregiver.
This fact is not lost on Dr. Foley of Sonoma County Mobile Veterinary Hospital. During your pet's comprehensive physical examination, she evaluates his or her body condition and gives recommendations based on what she sees.
Dr. Foley can also assist you with information on proper serving size and other feeding strategies so your pet can maintain his/her optimal body weight and nutritional health. We can also help you navigate through pet food producers' claims so you can make the most informed nutritional food choice for your pet. For example, dogs and cats are healthiest when they eat the whole, natural foods we would eat ourselves: USDA-inspected chicken, turkey, and lamb, whole grain rice and barley, fresh fruits and vegetables, and Grade A dairy products.
Most cheap commercial pet foods contain filler ingredients and low-grade proteins. It is best to feed your pet a food that is denser, richer in nutrients, and without the added bulk. A high quality food provides more nutrition, with calories and fats formulated to fit the needs of your specific dog or cat.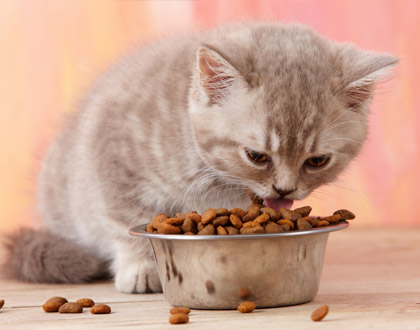 Prescription Diets
Some pets have more serious nutritional challenges or chronic conditions that can benefit from a special diet. If your pet is diagnosed with a specific condition, we may recommend feeding a special prescription diet. Prescription diets benefit medical conditions such as liver disease, bladder and kidney stones, renal failure, food allergies, diabetes and more.
Sonoma County Mobile Veterinary Hospital carries a diverse inventory of prescription foods and high-quality nutritional products. If your pet requires a prescription diet we do not carry, we can easily order it for you.
Datamars ID Microchipping
All too often a pet that has run off fails to return home. This is a terrible, frightening situation. We have all seen the sad lost pet notices posted throughout our neighborhoods. Getting lost is more than an inconvenience: It's the number one cause of pet death.
Studies have shown that more than 10 million pets get lost each year and about 90 percent would not be returned to their owner unless they have some form of permanent lost pet identification.
This is why the team at Sonoma County Mobile Veterinary Hospital views microchip lost pet IDs as a standard of protection for your pet. With a microchip, your pet can be identified quickly and easily by animal control officers, shelters or at veterinary hospitals. Microchips are safe, unalterable and permanent identification for pets. The entire implant procedure takes less than 10 seconds.
We use the Datamars ID microchip system. This system uses microchips that register the animal with a unique identification number that is filed in a database with important contact information. This information can be updated at any time.
Datamars uses technology that is standardized around the world so that your pet's microchip can be read at shelters in a number of countries.
Special Services
Our staff is happy to call when we approach your home so you know when it is a good time to prepare your pet for the veterinarian. When we arrive, we are more than happy to help you transfer your pet from your home to the veterinary clinic. We can also provide certain services in your home upon request. If you have specific questions or concerns, please feel free to email us.
Euthanasia
Euthanasia and tending to your pet's remains are two of the most difficult issues for many people to consider. Asking the question means confronting fear, guilt, and grief. Euthanasia methods are designed to cause minimal pain and distress. Talk to us about pet euthanasia before it becomes in issue. Find out about your options, make some key decisions ahead of time, and ask us to add this information to your pet's chart.
Taking the time to plan, as challenging as it may be, will lessen the pain and discomfort for you and your pet in the event this option has to be considered. All of us at Sonoma County Mobile Veterinary Hospital will help you prepare for these important issues with the compassion and sensitivity they require.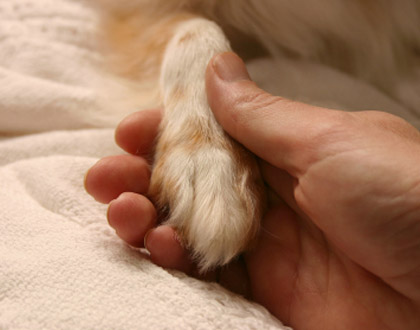 Grief Counseling
There are questions you will ask when your pet has been diagnosed with a terminal illness or is nearing the end of his or her life:
When is the right time to euthanize my pet?
Should I stay during euthanasia?
What can I expect to feel when my pet dies?
Am I crazy to hurt so much?
What can I do about my feelings?
Should I get a new pet right away?
What if I experience guilt?
Will my other pets grieve?
You have a right to feel pain and grief. Someone you love has died and you feel alone and bereaved. You may also feel anger and guilt. First, acknowledge your feelings. Express your grief to the fullest extent. Cry, scream, talk it out. Do what helps you the most. Don't try to avoid grief by not thinking about your pet; instead, reminisce about the good times. Prepare an appropriate memorial. This will help you understand what your pet's loss actually means to you.
Some find it helpful to express their feelings and memories in poems, stories, or letters to the pet. Other approaches include rearranging your schedule to fill in the times you would have spent with your pet.
There are other considerations: Your children may take longer to grieve. A short time of depression, acting out, or gloominess may occur, but should fade. Longer periods or abnormal activity following loss should be addressed by the parent, a counselor or clergy member, or a grief/loss support resource. Warning signs of severe or prolonged grief vary significantly with the variables of child's age, relationship with the pet, emotional maturity, and circumstances involved with the death.
Pets also notice the absence of a companion. Pets form strong attachments to one another, and the survivor of such a pair may seem to grieve for its companion. Cats grieve for dogs, and dogs for cats.
You may need to give your surviving pets a lot of extra attention and love to help them through. If you are going to introduce a new pet, your surviving pets may not accept the newcomer right away but new bonds will grow in time. Meanwhile, the love of your surviving pets can be wonderfully healing for your own grief.
Referrals
If emergency care is needed during hours when we are not operating, we refer clients and their pets to Pet Care Veterinary Hospital in Santa Rosa, CA or VCA Animal Care Center in Rhonert Park.