Health Maintenance Services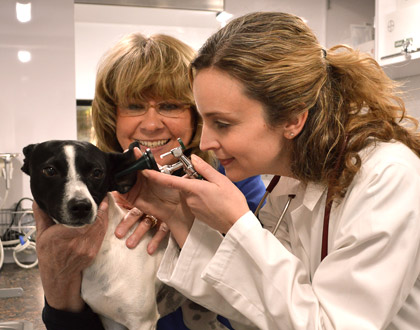 You love your pet. When your pet is sick, you want to find the best care possible. Dr. Foley and the entire veterinary medical team at Sonoma County Mobile Veterinary Hospital provide the best possible care for your pet in a compassionate and loving environment. Each team member is committed to medical excellence and prides him/herself on openly communicating with all our clients.
Sonoma County Mobile Veterinary Hospital is a full-service animal hospital and wellness center staffed by compassionate and caring individuals. From the latest ultrasound technology to advanced surgical procedures, your pet receives the highest level of care available.
To maintain our high standards, we offer a broad range of veterinary services to our patients. Our focus is on disease prevention and wellness care. Through our preventative care program, your pet receives a comprehensive "nose-to-tail" physical examination in order to establish his or her own overall health profile. We use a personalized approach to high quality pet care based on you and your pet's lifestyle.
Whether your pet is a playful puppy or a cat entering the golden years, he or she receives the best care possible at Sonoma County Mobile Veterinary Hospital. We offer a full range of treatments from traditional spays and neuters to more advanced diagnostic, medical, and surgical procedures. Our highly qualified and skilled medical staff performs advanced diagnostic tests for your pet. Test results are usually available immediately, allowing us to treat your sick or injured pet as quickly as possible.
Allergies and Dermatology
If left untreated, allergy-related conditions can fester and become serious health concerns for your pet. Therefore, it is important to be able to identify the first signs and symptoms of allergies and dermatological conditions.
These include:
Inflamed ears
Hotspots, especially those that recur
Scratching
Rubbing the eyes or mouth area
Flaking
Lesions on the skin
Hair loss
Red itchy bumps on the skin
Asthma-like wheezing or respiratory issues
These problems can indicate a serious dermatological or allergic reaction to allergens such as fleas, pollen, dust, and various foods. If you notice any of these symptoms, call Sonoma County Mobile Veterinary Hospital to schedule an evaluation. If left untreated, these problems can become severe medical concerns.
At Sonoma County Mobile Veterinary Hospital, we take the time to explain your pet's condition, how to prevent future occurrences and the proper method of treatment.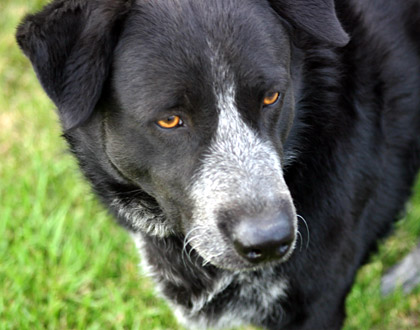 Senior Care
Taking a moment to learn more about the special needs of your senior pet is the first step toward providing the best care for your companion in his or her later years. At Sonoma County Mobile Veterinary Hospital, we place a special emphasis on senior care and are proud of the interest we take in geriatric medicine and the care of chronic disease. Pets that are about seven years of age and older begin to go through a gradual reduction of their physical capabilities. This process can be slowed and managed through proper veterinary care that can provide your pet an extended period of vitality and good health. Preventive care tailored to your pet's age, lifestyle, risk factors, and other elements can help prevent common diseases or detect them at early and easily treatable stages.
There is also an important role for you to play as your pet's primary caregiver. You can influence your pet's activity level, living conditions, access to quality senior veterinary care, and daily nutrition. With our help, you can manage these factors in order to prolong your pet's good health, vitality, and increase his or her well-being, even as his or her pace slows a bit.
The best time to begin your pet's senior care program and recognize the need for a little extra TLC is before age related conditions begin to occur. The veterinary staff at Sonoma County Mobile Veterinary Hospital recommends regular senior wellness exams, which should include specialized lab work to detect the early signs of disease processes. Dental care at this point in life also becomes even more important. We recommend regular dental exams and cleanings for all pets, but especially those in their senior years. Diet and weight gain are important issues to monitor. When our team examines your pet for a senior wellness visit, we evaluate his or her weight and offer recommendations based on what we observe.
Your pet's senior plan includes:
Urinary health check
Glaucoma check
Complete blood count
Complete urinalysis
Heartworm test
Abdominal and chest radiographs
Blood pressure monitoring
Full chemistry blood panel
Internal parasite test
Thyroid test
Electrocardiogram as recommended
These tests are not time intensive or difficult to do and can be performed during regular wellness exams.
Oncology & Cancer Treatment
The word cancer strikes fear in all of us; however, with new advances in veterinary medicine many pets are living longer with a greatly improved quality of life.
Successful cancer treatment often lies in early detection. Early detection can be difficult at times as cancer may not only present itself as a lump on the skin, but may develop inside the body. If this occurs, a thorough examination with diagnostic tests (x-rays, ultrasound) can often discover the tumor. If left undiagnosed, the disease may not be noticed until clinical symptoms develop.
Treatment also depends on the type and location of the cancer. If possible, surgical removal of the tumor is recommended. We understand the importance of early cancer detection and treatment. We offer the highest standards for surgical removal of tumors to prevent recurrence. For specialized oncology diagnosis and treatment including CT scan, MRI and chemotherapy, we refer our clients to Pet Care Veterinary Hospital in Santa Rosa or the Animal Care Center in Rhonert Park.